979-314-1120
Bryan, Texas
Full Service Local Movers
"Aggies moving Aggies"
G & M HAULERS Co. is a College Station moving company that provides a high quality moving service in and around the Brazos Valley area (College Station/Bryan). We primarily move students and families in the Brazos Valley, as well as moving people out of town or state. We will also move various items such as motorcycles, 4-wheelers, and many other items. This is a company owned by two Texas A&M Graduates who found the need to provide a high quality moving service at a reasonable price. Our commitment to our customers is to move people at a fast rate while providing the best quality service that we possibly can. Our number one goal is to keep our customers happy and in doing so, they will let others know about our excellent yet affordable service. This is why we are the fastest growing moving company in the area. Our prices will always stay reasonably low to keep gaining new customers. Find somebody with a lower rate, which is near impossible, and we will beat it!

1st STEP... Pick your moving help (2 hr. minimum).
2 movers - $75/hr
3 movers - $95/hr
4 movers - $115/hr
5 movers - $135/hr
6 movers - $150/hr
2nd STEP... Pick your truck length for an additional, one-time fee.
12ft - $25 (small 1 bdrm apt)
16ft - $30 (large 1 bdrm apt)
20ft - $40 (any size 2 bdrm apt
24ft - $45 (small 2-3 bdrm home)
36ft - $55 (large 3-4 bdrm home)
SPECIALS:
Currently offering half off any truck size fee just for leaving an honest review about the service you received!
Rates start at:
3 movers- $95/hr
4 movers- $115/hr
5 movers- $145/hr
6 movers- $165/hr
Commercial Rates start at:
$200/hr for 8 movers (including the owners as part of the experienced crew, and unlimited truck(s) usage.
WE ARE FULLY INSURED! And of Course- Same Low Price...
USDOT - 1982576
MC# - 701650
TxDOT - 006491231C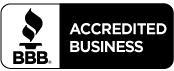 Please click the link below to write us a review on Google, we are always looking for feedback from our valued customers

We Specialize In:
Moving Services
Packing Services
Hauling Services
Local Moving
---
How to Find Reliable Bryan Movers
Over 42 million people move in the U.S. every year. That's an amazing 1 in 4 adults. A person will make over 7 moves in their lifetime. Research has shown that relocation ranks third as the most stressful event in a person's life. While we may be looking forward to moving into a new home, it can be a confusing time emotionally when we have to leave our old neighborhood, longtime friends and memories behind. On top of all this we don't want to have the added stress of wondering if the Bryan moving company is going to handle our possessions with care.
Finding the right Bryan moving company can make the whole process a lot easier, but it may not be as easy as it sounds. It's not just a matter of picking up the phone book and searching under "moving companies". For starters, there are several types of moving companies. Some may specialize in local moves while others will transport your belongings across the nation or even to another country. So the type of move you are planning and even what you need to move will determine the type of Bryan moving company you'll need to hire.
You can usually find a variety of other services through a Bryan moving company beyond just moving your furniture and other possessions. They can rent or sell you sturdy packing boxes, actually do the packing for you, arrange for storage, and unpack everything for you once it reaches its destination. Of course these services will cost extra but it's nice to know they're available if you need them.
Pricing can vary greatly from one Bryan moving company to another, providing you with very different estimates for the exact same move. Going with the lowest quote may leave you wondering if your belongings will arrive safely and in the end
Where to Look for Reputable Bryan Movers
Begin by asking the people you know. Almost everyone has moved at least once in their lifetime, so ask your family, friends or co-workers if they can recommend a good Bryan moving company. Talk to the real estate agent that helped with the sale or purchase of your home. A realtor can usually give you some good recommendations based on the experience of their other clients. Look for moving vehicles that are working in your city if you're planning a local move. If you repeatedly see the trucks and vans of a specific Bryan moving company, you have to know there's a reason why they're so busy.
Check the internet. A lot of moving companies maintain a website listing their services, how long they've been in business, the areas they cover as well as an online estimator page to help you get an initial idea of how much the move will cost you. You can find their contact information including an email address incase you have any questions you want to ask before talking with them further. The internet is also a good way to do a background check before calling any Bryan moving company.
Getting a Quote from the Bryan Movers
Once you have your list of moving companies in hand, contact the Better Business Bureau to find out if any of the companies have had any complaints filed against them. Considering the volume of business a Bryan moving company handles it's not unusual for a company to have a few complaints, but the important thing is to find out exactly what the complaints were and if they were taken care of to the customer's satisfaction.
Before you start talking with any Bryan moving company, you should make a list of how many rooms to be moved, if you have any unusually large, bulky or odd shaped items and don't forget about the garage, and patio furniture. You don't need to be exact. It's just to give the Bryan moving company an idea of what to expect.
Making Your Choice: The Bryan Movers
You may find that comparing quotes can be a bit confusing. You'll find that pricing can be very different as can available services and the methods that each company uses to arrive at their estimate. One Bryan moving company may charge an hourly rate, another may estimate the volume based on the number of rooms you need to move and still others by the estimated weight per load.
It's important that you get all your Bryan moving company quotes in writing and to make sure that you completely understand how they are calculated. Don't forget to read the fine print. You need to know what your options are should there be any damages. If you pack your belongings yourself and something is broken, some companies won't pay for it unless it was due directly to their mishandling.
Once you have some information on each Bryan moving company and compare the bids they have given you, you can then narrow your choice down the one Bryan moving company that you feel will do the best job. Moving can definitely be a very stressful time. So the last thing you need to deal with is incompetent movers or damaged possessions. No matter where you move, you want to know you can find a dependable Bryan moving company you can rely on.

Free On-Site Estimate & $130 1 bedroom special!
Call to learn more
CALL NOW
Local:
979-314-1120